Around the Christmas break I was playing with Leon Gatys et al's Neural Algorithm of Artistic Style using the open source implementation by Justin Johnson. Here are a few images that I thought were cool!
---
Emmanuel College in the style of The Starry Night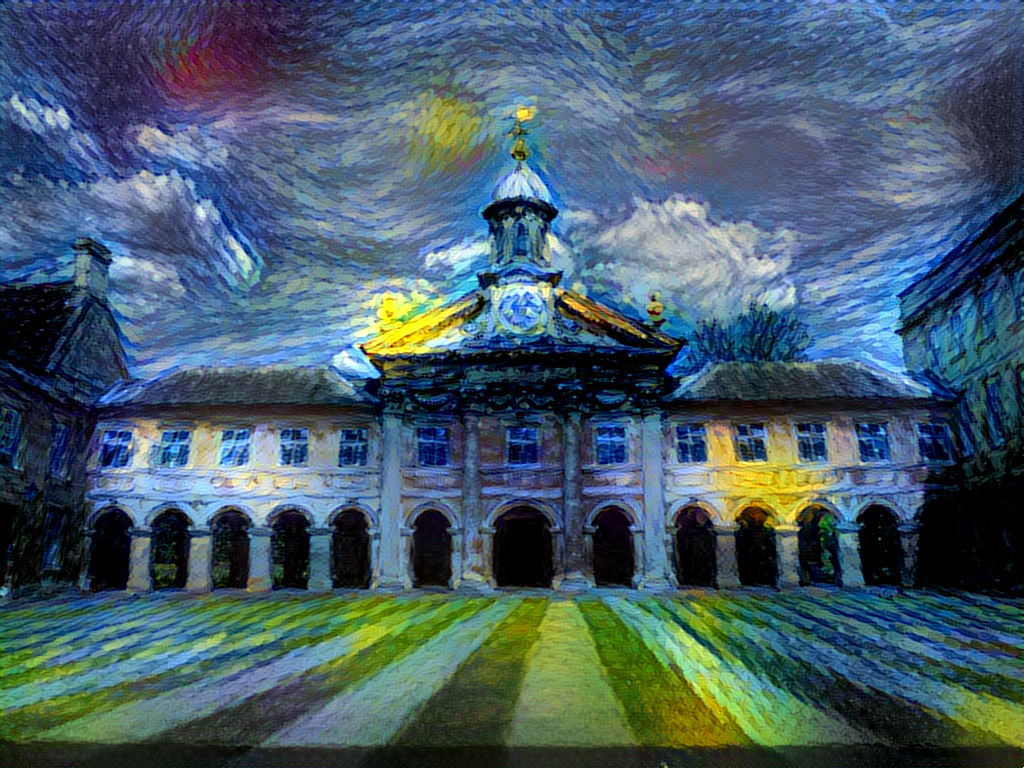 ---
Clare College Bridge and Monet's Waterlilies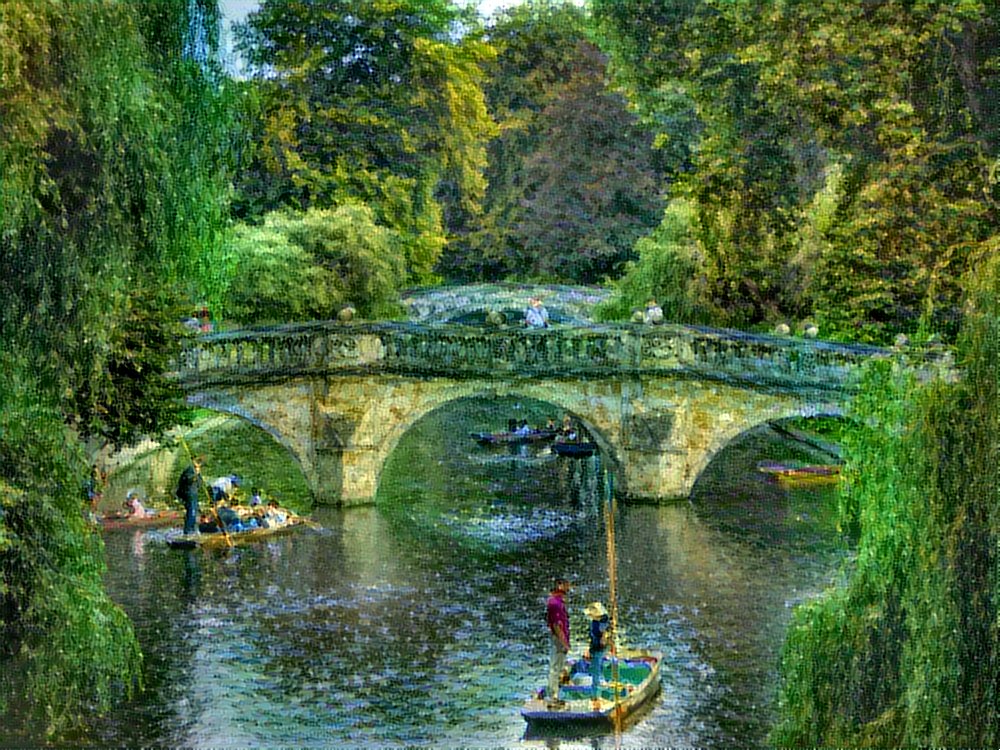 ---
Jeremy Corbyn in the style of an impressionist rooster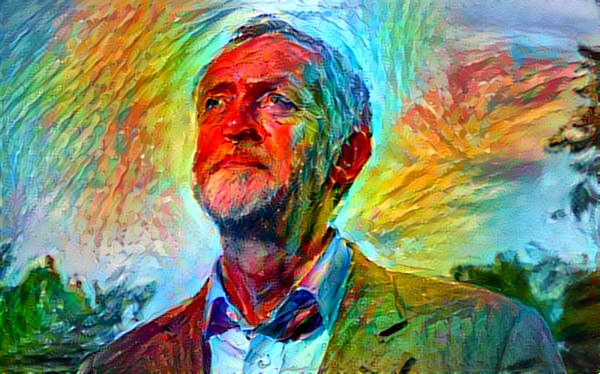 ---
The Queen in the style of some "LSD art"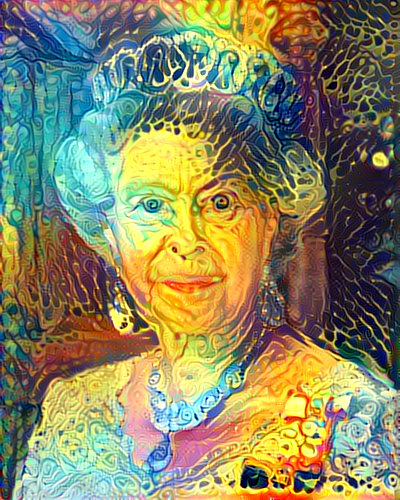 ---
The incredible Akhil, also drawn in the style of some "LSD art"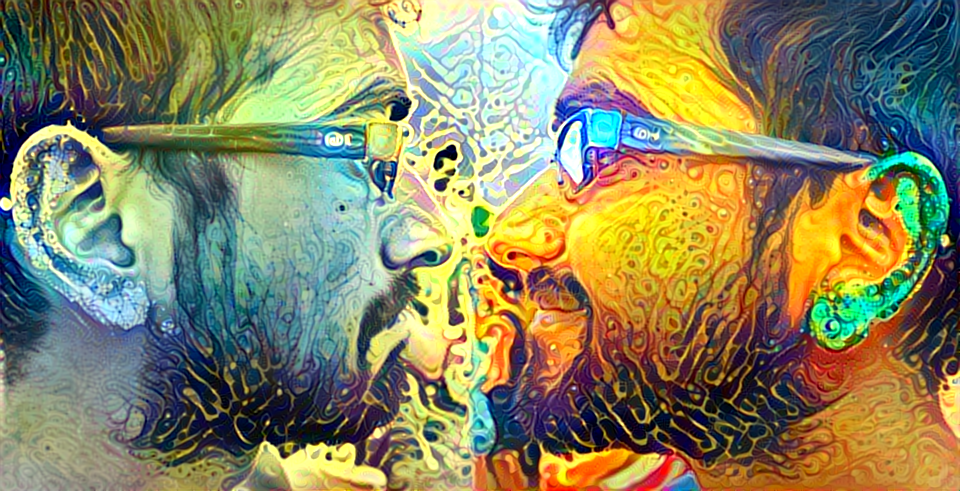 ---
This is a video of the above image being generated. When running the programme the makes the blended images, a loop is run for a large number of iterations (~2000 times). The frames of this video show the image above after each multiple of 5 iterations.